Knights of Santo Stefano, born to free the Mediterranean from the Barbarians and restore safety to navigation, Cosimo I, on 9 January 1561, established the Military Maritime Order of the Knights of Santo Stefano. The Order welcomed young people from all over Italy to Pisa which, due to its maritime traditions, represented a center worthy of respect for the memory of the great dominion it had had in the Mediterranean. Born during the wars that tore Europe apart and that granted the Barbareschi a free hand over the Mediterranean, which has now become their dominion.
---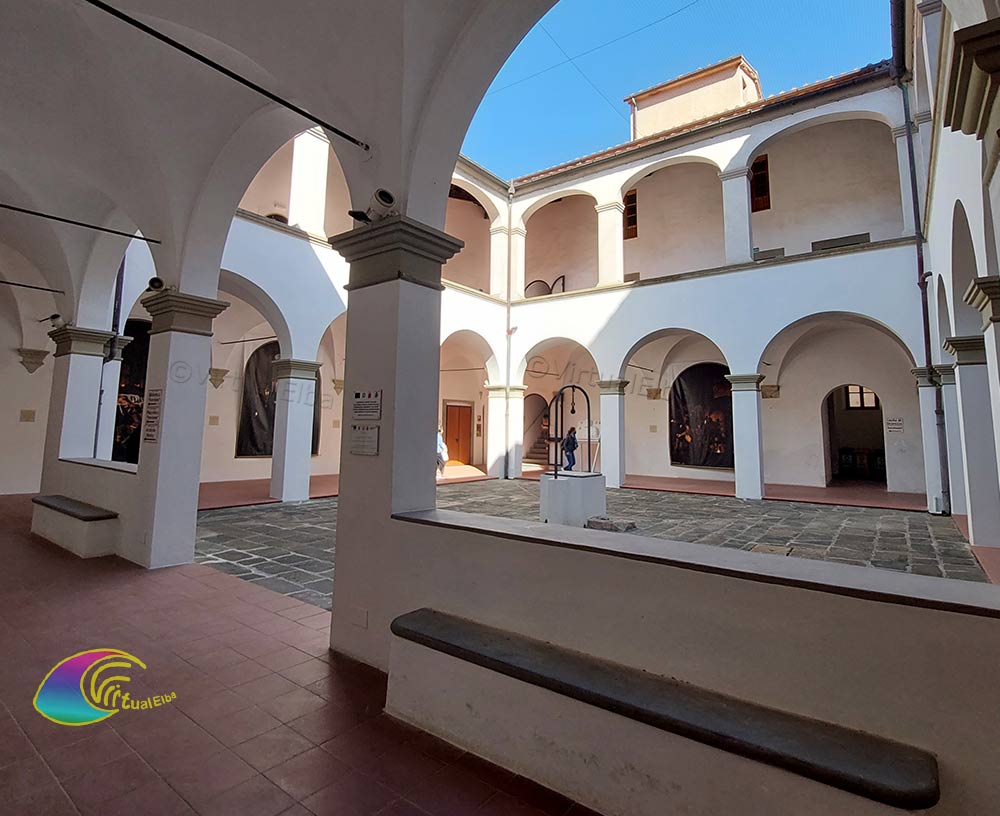 ---
---
Former barracks of the Knights of Santo Stefano
---
Memories of travels and navigations by Ignazio Fabbroni Knight of the Order of Santo Stefano

Knight of the Order of Santo Stefano, the Pistoian nobleman Ignazio Fabbroni embarked on the grand-ducal galleys from 1664 to 1687 and documented his wanderings through a series of drawings that are now preserved in a single album at the National Central Library of Florence . Of the 842 drawings in the corpus, 23 concern the island of Elba and allow us to grasp sections of daily life from the second half of the 17th century.

The view of the Lazzaretto documents the use of quarantining the crews of ships coming from suspicious places.
The two drawings "Porto Lungone di Spagnia" and "Rio or Cala del Ferro del Principe Ludovisio" they give account of the original titles, of the sovereigns, that of "Spain" for Porto Longone and the Ludovisio prince of Piombino for Rio.
---